Login
Log in if you have an account
Dont have an account? Register
The Best Summer Hats by Henri Henri
04 Feb 2023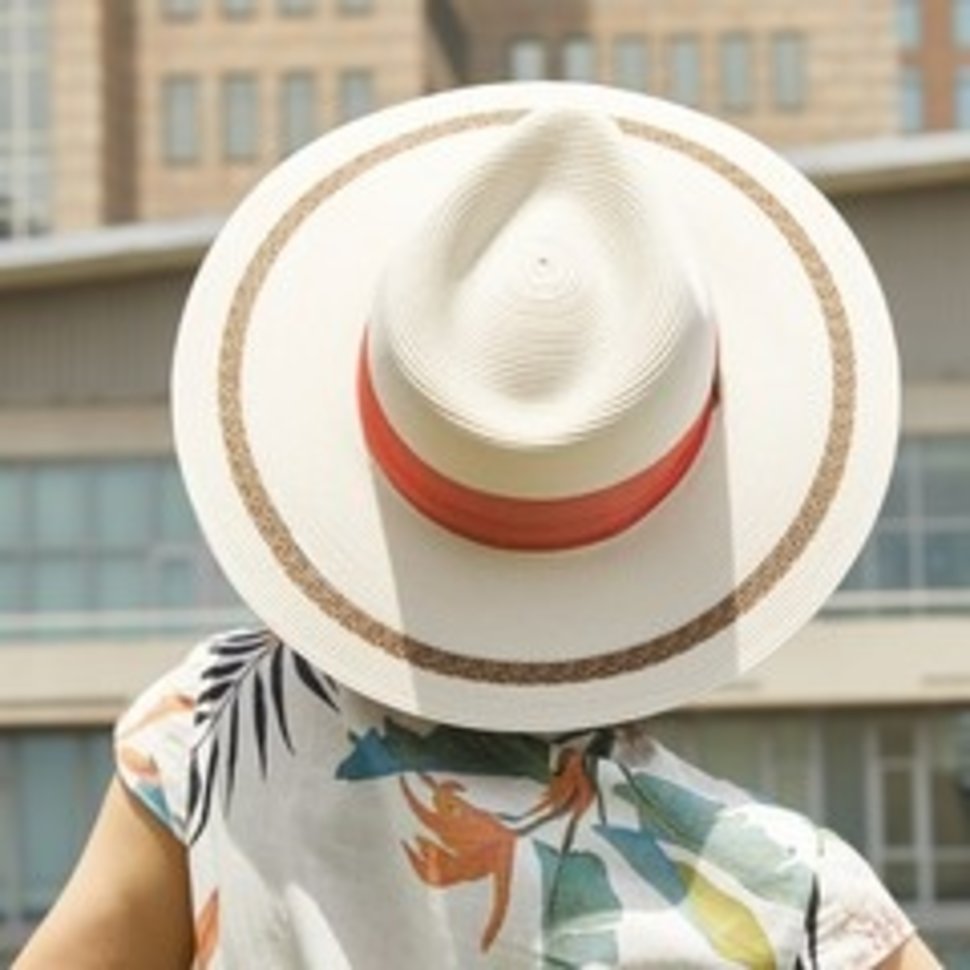 Throughout its long history, the Henri Henri hat store has developed an expertise in what makes a great summer hat or cap, depending on your needs. Learn about the features of a good summer hat and discover the best summer toppers available at Henri Henri!
Choosing a Good Hat is Choosing Good UV Protection
UV protection is the main feature that will make a summer hat or cap shine. UV rays can and will cause skin damage, which can lead to a variety of skin conditions and cancer. This is why, in addition to wearing sunblock, a proper summer hat is a must whenever you plan on spending long hours in the hot summer sun.
How Can I Evaluate a Hat's UV Protection?
Labels on Your Hat
Best case scenario, your hat already comes with a certified UV protection rating. Various systems from different countries aim to let you know how well a hat blocks UV rays. You may come across markings such as "UPF50", or "UV80", etc.
These systems tell you how much longer you can stay under direct sunlight before exposing your skin to UV damage. Hence, "UPF50" would mean "you can stay under the sun 80 times longer than if you were wearing nothing at all", and "UPF50" would mean you can stay for 50 times as long.
Determine by yourself the protection quality of a hat
If your hat does not come with a certified UV protection rating, you can use the following guidelines to assess its capacity to protect your head and face from UV rays:
Brim Width: The wider the brim, the bigger the shade, the better it protects from UV rays.
Ventilation: As refreshing as a thoroughly vented hat can be, the more air it lets through, the more light can follow too. The more opaque the material, the better it protects from the sun. A quick way to assess how much light the hat lets through is to hold it to a source of bright light and examine the liner. A completely opaque material such as felt lets no light through and offers maximum UV protection. A loosely knit mesh would be more ventilated and would let a lot of UV light through.
Every summer hat is a compromise. Make sure you evaluate a hat's capacity to suit YOUR needs in terms of UV protection before making a choice, and never hesitate to contact our team of professional hatters if you need help comparing products!
Something Chic : Unisex Summer Hats & Caps
Getting adequate sun protection doesn't mean you have to forgo style and panache! The Henri Henri hat store boasts the widest selection of natural straw hats and fine fabric summer caps to help you stay on top of your game while protecting you from the sun!
Our TOP 3 Natural Straw Hats
The Mayser Menton Hat

This genuine Panama straw hat is made of 100% handwoven toquilla straw. It features a wide downwards facing brim that projects a vast shade. A perfect compromise between ventilation and UV protection, it is certified UV80. Perfect for any formal and casual-chic outfit, it has been one of Henri Henri's top sellers for nearly two decades.


The Stetson Nantucket

Made of Milan straw, a wax-coated hemp braid, the Nantucket is incredibly vented, and robust! Its springy shell keeps its shape incredibly well, and its polished texture makes it rain resistant. Finished with a genuine leather sweatband, it is quite the showstopper!


The Göttmann Onyx

Made of a soft, lightweight and incredibly comfortable paper straw, the short and compact Göttmann Onyx is always a popular hit for its cool shape and cooler feel! Easily worn with shirts as well as t-shirts, it is certified UPF40+. 



Our TOP 3 Fine Fabric Summer Caps
The City Sport Relax Lin 21 Cap

Made of 100% linen, the Relax Lin 21 Cap is streamlined and form-fitting. Its retro-yet-modern look, clean lines and quality fabric make it an easy choice for any quality outfit indoors or under the summer sun!


The Göttmann Xavier Été

This lightweight Curved cap is ideally suited for spring and summer. With its UPF 40+ sun protection, don't be afraid to spend our days outside! Its added depth headband will assure you an exquisite comfort. Very easy to wear, this cap will suit any face shape.


The Stetson Europe Hatteras Silk Newsboy Cap

The Hatteras Silk Newsboy Cap by Stetson Europe is a newsboy style summer flat cap made of 100% silk. Perfect to obtain a retro-chic summer look, this 8-panel cap is perfectly suited for formal events, as well as for giving a retro touch to your golfing gear!



Something Ladylike : Our Best Natural Straw Hats for Women
If you are looking for a more traditionally feminine summer hat that would join the beautiful to the practical, Henri Henri has got you covered. Wide brim fashionista hats, nifty cloche hats and genuine Panama hats are yours for the taking!
Our Top 3 Women's Natural Straw Hats
The Borsalino Panama Sophie Hat

With its extravagantly wide downwards facing brim and elegant grosgrain bowed band, the Panama Sophie Hat is without a doubt the most refined summer hat for women available at Henri Henri. Made of genuine hand woven Panama straw, it offers ample shade and will always make you look like a star.


The Mayser Paola Hat

In a more understated kind of way, the Paola Panama straw hat by German manufacturer Mayser is classic beauty made into a lady's hat. With its simple, round crown and wide brim, it will easily fit beach wear, formal wear and cottage core outfits! 


The Stetson Kings Row Shantung Straw Hat

With its incredibly rich design and decorations, the Kings Row Shantung Straw Hat will make sure you do NOT go unnoticed, wherever you are!



Something Practical : Unisex Outdoors Hats & Caps
Sometimes, practicality and durability are the prime factors when you are looking for a summer hat. Here you will find our unisex selection of crushabe, water-resistant, vented, and/or generally tough-as-nails summer hats and caps for those of you looking to enjoy the outdoors to the fullest!
Our Top 3 Outdoors Hats
The Tilley LTM6 Airflo Hat

The LTM6 Airflo Hat by Tilley Endurables is a crushable summer outdoors hat that features an extra wide brim for increased shade, as well as the highest possible UPF protection rating, UPF50+. Recommended by dermatologists, Tilley hats are the ultimate UV protection gear for the summer!


The Stetson Airway Hat

While not crushable, this Panama straw hat is coated to increase its rigidity and resistance to water. Incredibly vented, it still qualifies as UPF 50+ thanks to its smart design and its crown and underbrim patches. Featuring a leather chinstrap and a wide brim, it will keep your head cool on any summer adventure!


The Barmah Kangaroo Cooler Hat

The ultimate bush hat, the Kangaroo Cooler is made of tough and flexible kangaroo leather and properly vented mesh crown. With its western look, its braided leather band and most of all its very resistant Australian kangaroo leather, it is ready to go when you are!


Our Top 3 Outdoors Caps
The Kangol Tropic 504

Made of Kangol's signature Tropic vented fabric, you can work up a sweat and easily clean this classic yet sporty flat cap!


The Stetson Europe Army Cap CO/PE

Made of water-resistant weathered cotton, the Army Cap CO/PE is perfectly suited for the hardest jobs!


The Tilley Recycled Baseball Cap

The Recycled Baseball Cap from the Canadian brand Tilley Endurables is a lightweight and vented baseball cap ready for the great outdoors! Made of 100% recycled polyester.