Login
Log in if you have an account
Dont have an account? Register
Elevate Your Wedding Attire: A Guide to Selecting the Perfect Hat for Grooms
23 Oct 2023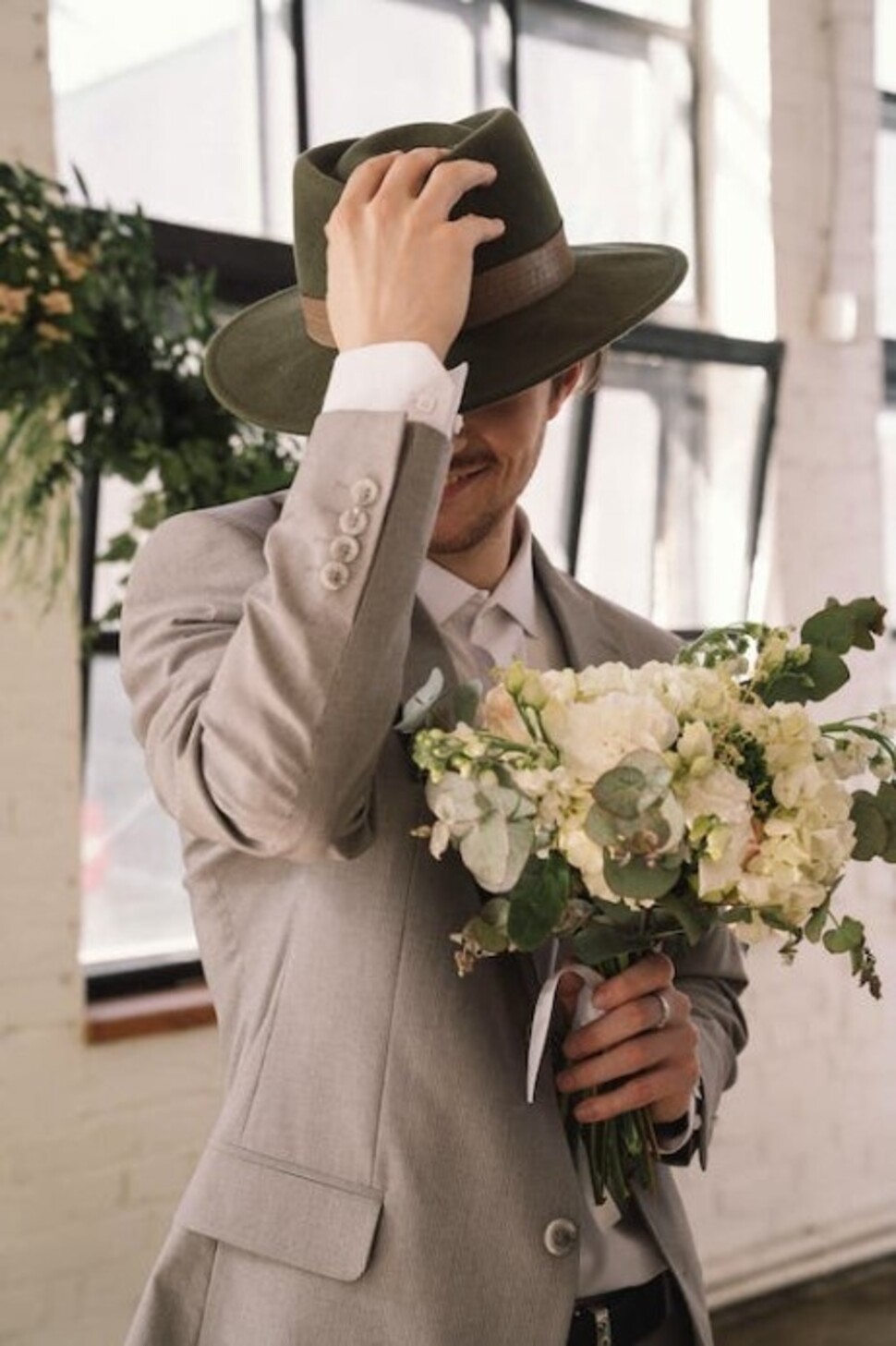 Classic Top Hats: 
The classic top hat is the epitome of elegance and refinement, making it an excellent choice for grooms who appreciate timeless style. With its tall and cylindrical shape, this headpiece adds a touch of regality to your wedding ensemble. Explore our collection of top hats, including the "Top Hat Fur Melusine" and the "Damon Wool Felt Top Hat." Crafted with meticulous attention to detail, these hats exude sophistication and provide the perfect finishing touch for a formal wedding.
Stylish Fedoras: 
If you prefer a hat that combines classic charm with a contemporary edge, consider a stylish fedora. This versatile headwear option can complement a range of wedding styles, from formal to semi-formal. On the Henri Henri online hat store, you can find a selection of exquisite fedoras, including the "Beaver Fur Felt Waterproof Fedora" and the "Temple Wide Brim Fur Felt Hat." These hats feature timeless designs and are crafted from high-quality materials. Pair a fedora with a well-tailored suit, and you'll exude confidence and style as you walk down the aisle.
Sophisticated Trilbies: 
Trilbies are a popular choice for grooms seeking a hat that is both stylish and sophisticated. With a slightly smaller brim compared to a fedora, the trilby offers a sleek and refined look. Discover our collection of trilbies available on the Henri Henri online hat store, such as the "Wynn Wool Felt Trilby" and the "Onyx Summer Straw Trilby." These hats are designed to elevate your wedding attire and are available in various colors and materials, allowing you to find the perfect match for your personal style and wedding theme.
Panama Hats for Outdoor Weddings: 
For grooms planning an outdoor wedding or desiring a more relaxed and casual feel, a Panama hat is an excellent choice. These lightweight and breathable hats are handwoven from Ecuadorian toquilla straw and offer a blend of style and functionality. Browse our range of Panama hats available on the Henri Henri online hat store, including the "White Panama Luxury Straw Fedora" and the "William Panama Straw Hat." These hats provide a perfect blend of elegance and casual charm, making them an ideal accessory for an outdoor summer wedding.
Straw Boater Hats: 
The straw boater hat is a classic choice that exudes a sense of vintage charm. With its flat crown and wide brim, this hat is a fantastic option for grooms aiming for a more retro-inspired look. Visit the Henri Henri online hat store to explore our selection of straw boater hats, such as the "Gondolo Panama Straw Boater Hat" and the "Gondola Vintage Boater Hat," which feature intricate detailing and excellent craftsmanship. Pair a straw boater hat with a linen suit or a seersucker ensemble to create a timeless and sophisticated appearance.
Selecting the perfect hat for your wedding day is an opportunity to showcase your style and elevate your overall ensemble. At Henri Henri, we take pride in offering a wide range of exquisite hats that cater to the discerning tastes of grooms. 
Whether you prefer a classic top hat, a stylish fedora or trilby, a lightweight Panama hat for outdoor weddings, or a charming straw boater hat, our website has the perfect hat to enhance your wedding attire. Trust our expertise and craftsmanship to ensure you look your absolute best as you say "I do."