Login
Log in if you have an account
Dont have an account? Register
How Do I Measure My Head Size
25 Mar 2023
How Do I Measure My Head Size?
The very first consideration might sound obvious, however starting on a solid base is a sure way to succeed. We should start by knowing the dimensions of the throne your hat or cap will sit upon: your head size.
Step 1: Get a Measuring Tape or a Piece of String
Take a soft measuring tape and place one end at the center of your forehead, slightly above the eyebrow ridge. If you are familiar with eastern philosophy, think of the Third Eye. If you do not own a measuring tape, you may also use a piece of string and a knot of penciled notch for reference, which you can then measure against a rigid ruler or construction measuring tape.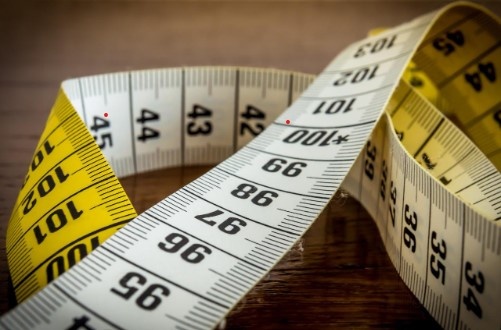 Step 2: Wrap It Around Your Head
Next, wrap the measuring tape around your head. Make sure the tape goes slightly above the ears, and over the apex of your occipital, the furthest point on your head from your starting point on the forehead. You will obtain a measurement in inches or centimeters, which gives you your head size.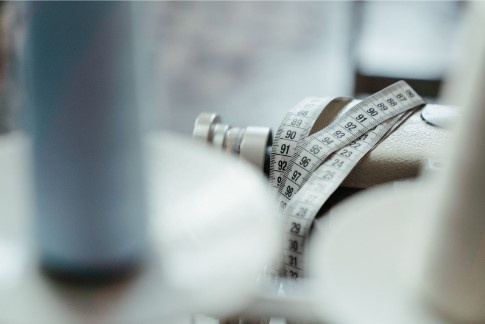 Step 3: Refer to the Size Chart
Each hat, cap, and piece of headwear available on the Henri Henri online hat store comes with a Size Guide, which helps you determine which hat size we recommend for different head sizes. Occasionally, you will even find additional tips related to the hat or cap's fit, shape, and rigidity.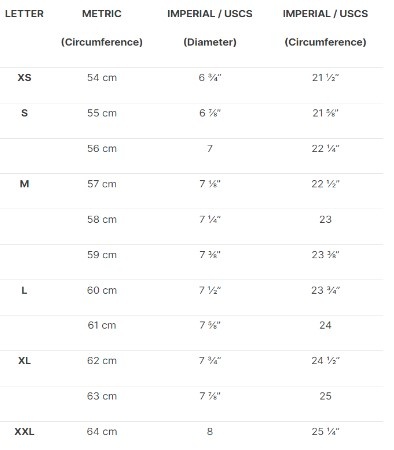 Simply use the measure you obtained and use the size guide or the chart below. If you fall between two sizes in the chart, we recommend you opt for the next superior size. Even better, you could come visit us at Henri Henri, the oldest hat store in Canada, and enjoy our professional service and personalized fit! 
What About Stiff Hats? 
This consideration is purely mechanical. The softer the hat, the more it will wrap and shape itself around your head, which entails obvious perks as to comfort and fit. On the other hand, stiffer, rigid hats such as cowboy hats or flat-brimmed hats are trickier to size, since they resist conforming to your head shape, leading to a surprisingly snug, uncomfortable fit.
This is why we invite you to pay careful consideration to the type of hat or cap you are choosing, especially with regards to rigidity. If you are unable to come in store to try a few different sizes of a stiff hat or cap yourself, we recommend you opt for one size above your original measurement for precaution. A hat that is too small will never fit right, however a hat with a little bit too much room can easily be adjusted. 
Hats, Caps, and Shrinkage
You have a hat or a cap that just doesn't fit as it used to anymore? Do not worry, it happens to each and every one of us. Hats and caps shrink over time, and it is part of the life cycle of a hat or cap to be stretched back to size once every year or so. 
Variations in humidity and temperature, which occur everytime you go from indoors to outdoors, will in the long run shrink pretty much any fabric used in hatmaking. By repeatedly getting hotter and colder, moist and dry, the fibers of wools, felts, and many other textiles such as cotton, linen and polyester will constrict, leading to a progressively snigger fit over time.
Leather products, on the other hand, progressively shrink, wrinkle and crack as moisture escapes the leather, leading to damage. This is why it is important to periodically apply leather conditioner on your leather headwear to preserve its suppleness, fit, and condition.
Maintaining Your Hat's Size
The Henri Henri hat store specializes in maintenance of felt hats. Our expert hatters can clean, block, mold and stretch most felt hats. For hats made of straw, leather, and other natural or synthetic textiles, a visual inspection in-store is required in order to asses the state of the hat.
For leather hats, a periodic application of leather conditioner is required to keep it supple and comfortable. You may use the Bickmore Leather Cleaning Kit available on the Henri Henri online hat store, or any leather care product endorsed by your habitual shoemaker. 
At home, using a Hat Jack hat stretcher is a great way to make sure your hat is always at an optimal size!